Will Bitcoin (BTC) See The Bull Market Again?
Bitcoin price recently saw a $ 2k correction after months of rising. At the beginning of the decline, signs of profit taking were cited as the primary reason for the pullback. However, after greed turned into fear, investors with big money began to take the cryptocurrency from the hands of investors who panicked by losing money .
This is currently one of the most important reasons for the rise for Bitcoin.
Bitcoin Whales Involved
The crypto market is very active in 2020 and although other crypto assets outperformed Bitcoin, it did well for itself.
Bitcoin remains the most profitable main investment of the year alongside gold, stocks and everything else. But a recent collapse of over $ 2,000 has turned the ultra greedy market into a scary one.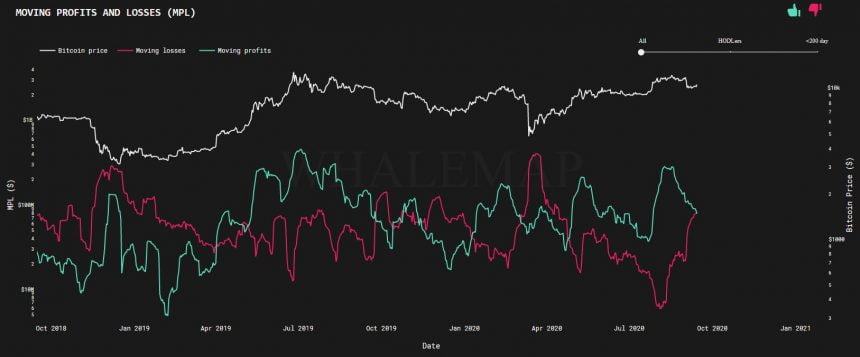 Contrary investment strategies suggest selling when markets are at their peak of greed and then buying at the worst time. This strategy would have been proven in the past few weeks, when the crypto market Fear and Greed Index hit record highs. As the green moving profit average below shows, investors who were taking profits initially made a decline by divesting.
Taking profits has turned into buying the fear and panic of those who cannot control their emotions and sell their Bitcoins for loss. This is represented by the red line running over the green. Notice that during each big crash, more investors sell at loss than profit. Meanwhile, at every top, investors are making profits instead of panic dumping below the entry.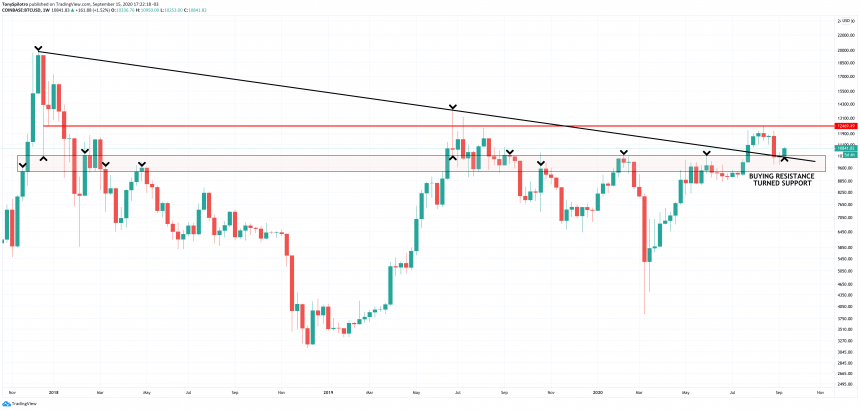 But after such a big drop on Black Thursday and an ongoing bear market that has not yet resulted in a new high, why are investors still buying at such high prices?
Buying in Decline Is More Profitable
If the technical analysis patterns are correct, the bulls are right to buy the fall rather than sell at loss. Those who sell on the road can regret a lot and buy back at higher prices.
What gives confidence to smart money to buy the sudden drop after taking profits lately is that the bearish resistance is turning support along with $ 10k and has remained strong over the daily and weekly time frames lately.
If the key level can also be fixed in September, it could be just months away for a new bull market to fully develop and retest the all-time high.