What would happen if you bought bitcoin every week since January?
Almost everyone has heard of the average dollar cost strategy.
For those who don't know, we can summarize it as a regular investment strategy in a regularly scheduled asset. 
In this way, investors make regular investments, regardless of the ups and downs of the asset they invest, and obtain a certain average cost. 
This simple strategy is advocated as the core of a systematic investment plan, but few people actually implement this strategy.
With this strategy , let's see together if someone who buys Bitcoin (BTC) every week since the beginning of the year could make a profit.
Before starting this strategy, you first need to decide how much Bitcoin (in dollars) and how often you want to buy each month. Whether Bitcoin is in the bull market or the bear market, the essence of this strategy is that you need to stick to your investment plan. You should not sell when the price rises or add when it is low. You have to act loyally to whatever your initial investment plan is. With a simple fixed plan, as long as there is no disaster, you are likely to make a profit despite periodic setbacks.
In theory, this strategy sounds simple and easy, but few people use it. If we are to make an example for this year, let's look together at what kind of income the user who systematically invested in Bitcoin starting on January 3 and until September 12.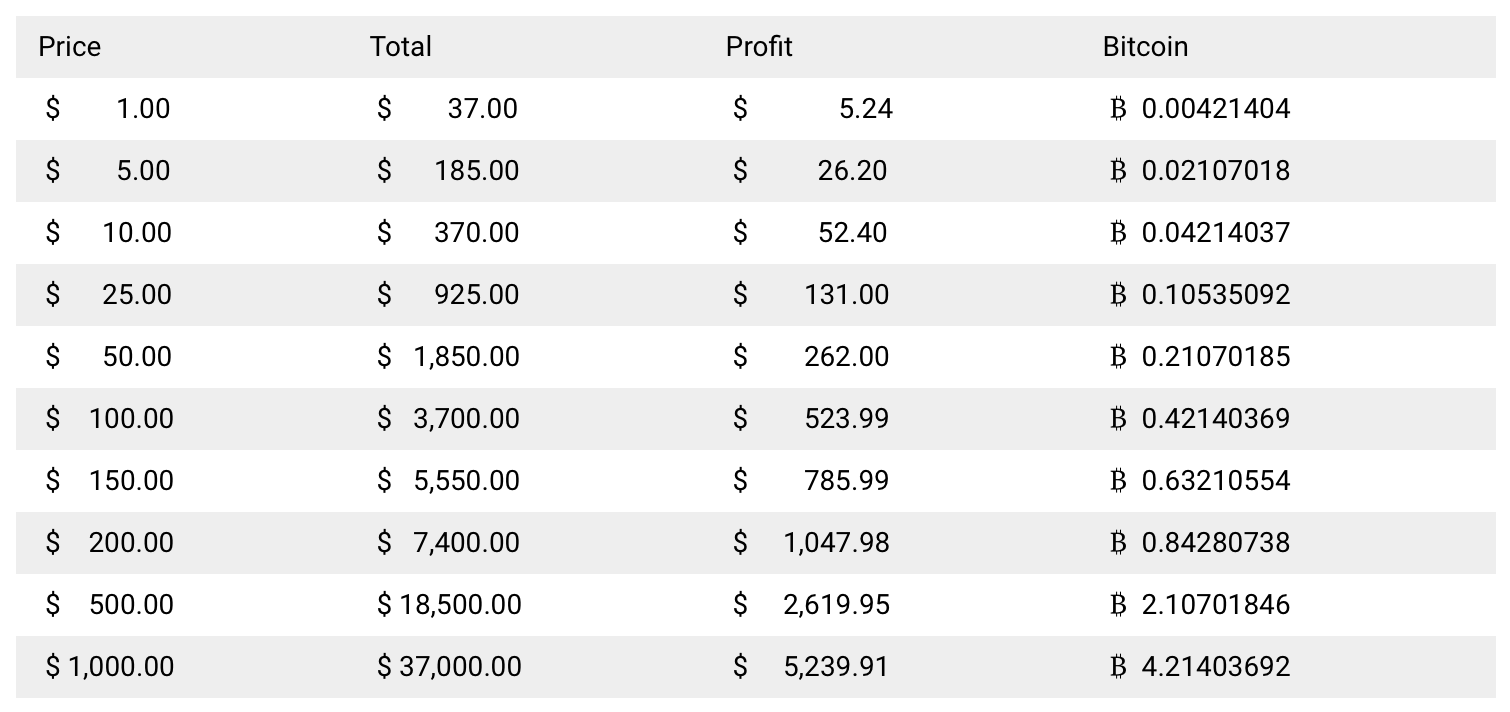 Crypto currency guys who are new to the cryptocurrency market, let's take a quick look at the 2020 Bitcoin market. The leading cryptocurrency started the year around $ 7,200 and climbed above the $ 10,000 level just before the beginning of March. With the onset of the coronavirus epidemic, BTC, which lost nearly 50% in a single day on March 12 and dropped to around $ 4,000, collected in a short time with the halving event in May and later started its horizontal trade. The cryptocurrency, which rose above the $ 12,000 level at the beginning of August, rose again to $ 11,042 as of writing, after its decline last week.
Even a $ 1 Weekly Investment Will Bring Profit
For 37 weeks (between January 1 and September 12), an investment of $ 1 will result in an investment of $ 37, resulting in 0.0042 BTC. With a simple calculation, the investment of 37 dollars yielded a profit of 5.24 dollars after 37 weeks. This profit margin corresponds to a 14% profit. Similarly, if we increased this $ 1 investment to $ 50, that investment would result in a profit of $ 262, and a profit of $ 785 for a $ 150 weekly investment.
Such a simple strategy has managed to yield positive returns even in the current market, which was down from last week. However, as we mentioned at the beginning of our article, very few users prefer this investment strategy.