Stay Tight! Popular DeFi Coin Could Reach A New High!
Yearn.Finance (YFI) is taking firm steps towards becoming a star. With its unstoppable rise, YFI continues to challenge all other DeFi tokens and gravity. 
The crypto currency has
 risen to $ 34,437 in the last 24 hours. YFI, which experienced a small decline at the time of writing, was trading at $ 32,57.
But YFI may be gearing up for new highs, according to analyst Tony Spilotro at News BTC .
YFI Prepares for Another Rally
In technical analysis, there is nothing more important than a support and resistance change. The price action's passing through support and confirming resistance is a sign that the range is past and the market is willing to test the new prices. The same is true in the reverse direction taken from a 4-hour Yearn.Finance price chart, as in the example below.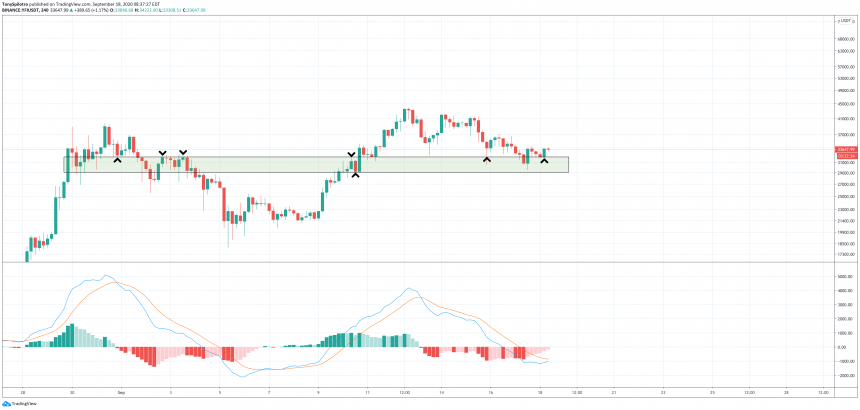 With just 30,000 supply, the ultra rare DeFi token is now much more expensive than Bitcoin. After a drawdown, YFI, which started to be listed on Coinbase, rallied again. Yearn.Finance is retesting the resistance level it pierced while returning. If this is confirmed, reaching another higher level could be the next step. And it increases the probability of a fractal rally.
Is 66 Thousand Dollars Possible?
Yearn.Finance shows signs similar to when support was last reversed. An unsuccessful reversal signal dropped prices on the 4-hour chart, followed by four candles, indicating that the bulls were trying to regain control.
They finally did it and YFI flew higher once again. The upward move coincided with the breaking of downtrend resistance and the pattern type is emerging once again. Placing the previous rally on the same breakout will take Yearn.Finance to a peak price towards $ 66k or more.
More confidence in a potentially bullish result is a transition to the upward approaching completion on the MACD indicator. The MACD is a momentum measurement tool, and if the indicator is a sign of what will happen when the bull is last crossed, another major rally in YFI could be coming. A surge in YFI may enable other tokens in the cryptocurrency market to recover.
A small bullish momentum that helps support these few cryptocurrencies may be partly due to another DeFi token causing a confusion in the crypto space. Uniswap recently launched its UNI token and distributed it to the first users, a crypto version of an incentive control. Profits from UNI can flow into YFI and other DeFi projects, and it could also be what lies behind the latest Ethereum pump.