FTX Tokinizes GameStop (GME) With More Than 1000% Increase This Month.
The crypto currency exchange FTX has listed GameStop (GME), one of the most notable assets of the last days, by tokenizing it for stop and futures. A few hours after being listed, the GME spot volume increased to around $ 141,000 and the GME futures volume to around $ 1.3 million.
GameStop (GME) stock has surged more than 1,000% this month, with investors backing on Reddit, and even though those on Wall Street claimed the stock was overvalued and will fall sharply.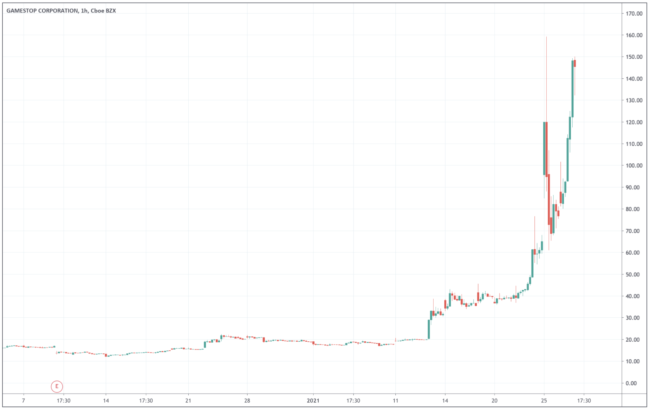 FTX CEO Sam Bankman-Fried told The Block that the exchange had listed GME because of the requests it received.FTX started providing 24/7 service in tokenized stocks and futures in October 2020. Like FTX's other products, equity transactions cannot be used in other restricted regions such as the US, Iran, Syria, and North Korea.