Bitcoin
Bitcoin (BTC) surpasses Tesla in terms of market cap
Bitcoin (BTC) surpasses Tesla in terms of market cap
The leading cryptocurrency Bitcoin (BTC) has become the 9th largest asset in the world. 
With the
 recent gains in value, the crypto currency again surpasses Tesla and ranked 9th. Bitcoin, in 10th place, leaving behind Alibaba and Tesla past month 
had passed
. BTC then regained its strength, even though it fell back again.
Tesla Announces Buying Bitcoin
With the emergence of Tesla's $ 1.5 billion Bitcoin investment yesterday, the leading crypto currency started to rise rapidly. BTC has created new ATHs in a row since yesterday. Users commented that BTC left the company behind after Tesla's Bitcoin attack, "Tesla squeezed himself in his foot."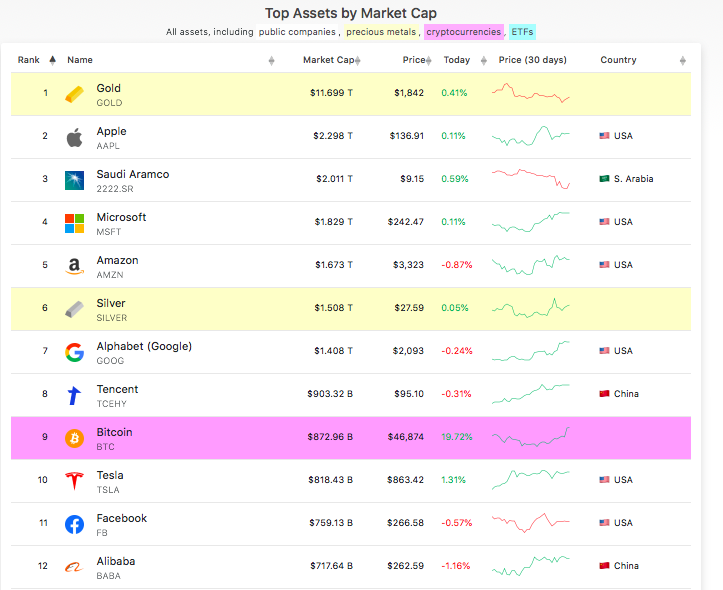 According to Companies Market Cap data, Bitcoin has a market value of $ 872 billion, while Tesla has a market value of $ 818.